Japan-America Society
of Pennsylvania
JUNE 2020 NEWSLETTER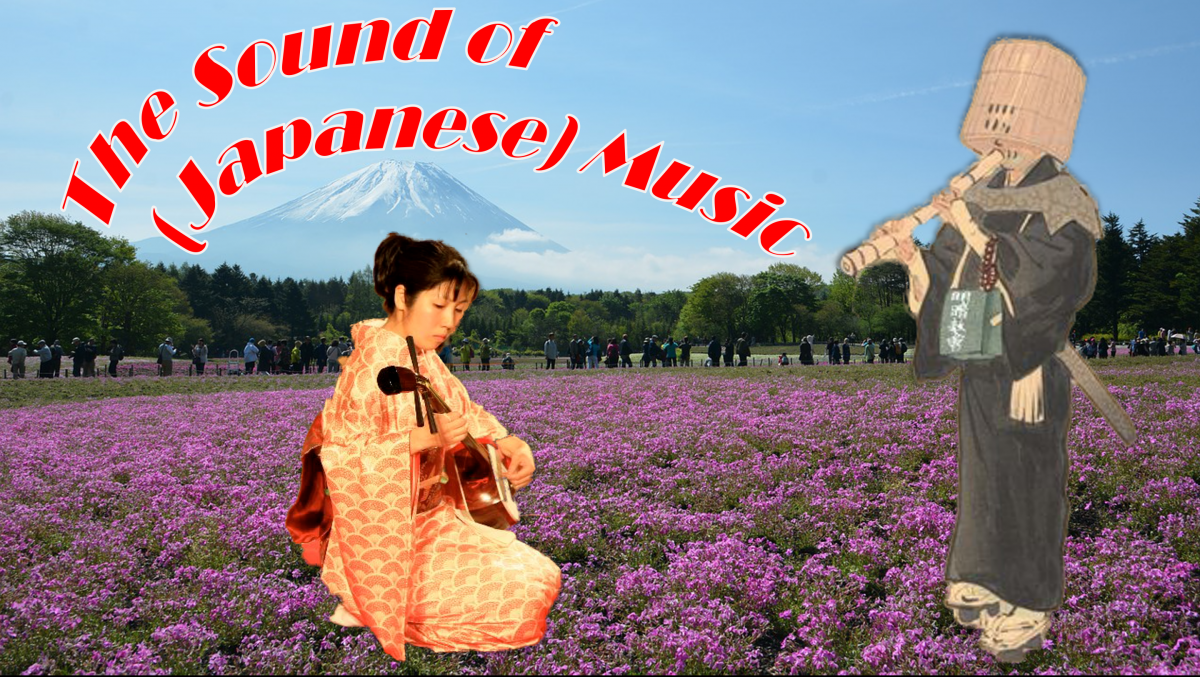 Join us for "The Sound of (Japanese) Music," a series of presentations and demos by four Japanese music ethnomusicologists. Designed to take you to a deeper level of understanding of traditional Japanese music, these presentations expand your knowledge of Japanese history and culture, including modern music innovations. You will learn about the evolving traditions of the koto, shakuhachi, shamisen and the recent development of taiko drumming. Some presentations will be recorded for your use later with your students. All sessions will be held through Zoom. Registration is required: Please register with our co-sponsor, the University of Pittsburgh NCTA.
Strings Revolution: History and Music of Shamisen and Geisha
Thursday, June 11, 6:00 - 7:30 p.m. ET (5:00-6:30 CT)
Dr. Yuko Eguchi Wright, Department of East Asian Languages and Literatures, University of Pittsburgh
Taiko: Tradition as a Basis for Innovation
Thursday, June 18, 6:00 - 7:30 p.m. ET (5:00-6:30 CT)
Dr. Benjamin Pachter, Executive Director, Japan-America Society of Central Ohio
The programs will be conducted by Zoom. You can sign up for one or all of these presentations. Act 48 for Pennsylvania teachers provided. Certificates of Completion available upon request for teachers who attend all four sessions.
The Japan in the Schools visits are suspended for the rest of the school year, so the JASP is making educational resources available on our website and social media.

June 水無月 "Minazuki"
June in Japan is a wet month. The rainy season, tsuyu, lasts for about a month. The ancient name for the month is minazuki. There are various explanations of the kanji, which means the month without water, but main interpretation is the month of water. Strange, isn't it?
Teru-teru Bozu (Shine monk doll)

Children make teru-teru bozu dolls in hope that next day will be sunny. It looks just like a Halloween ghost doll. Wrap a paper ball with square paper or cloth and tie around the neck with a piece of string or ribbon. Hang it from the eaves. Listen to the teru-teru bozu song.
Taue 田植え (Rice Planting)
Between April and June, Japanese farmers transplant young seedlings of rice to the rice paddies. Rice is more than just a main crop in Japan. It is a very important part of Japanese culture. There are many rice planting festivals.
Nowadays, planting is mainly done by machinery, but some small farmers still plant seedlings by hand. The Emperor plants his own rice field in the Imperial palace grounds. He does everything from germination to harvesting by hand. The rice he harvests is used for Imperial ceremonies. To teach the importance of rice farming, some schools teach students how to plant rice by hand.
June Origami: 折り紙
Frog: カエル
Easy flip-over Model Jumping Frog Model
Flower of the Month:Hydrangeaアジサイ
VIRTUAL Japanese-English Reading Circle
The Japanese-English Reading Circle is held on the first and third Saturdays of the month. Members meet to discuss Japanese- and English- language readings with each other as well as play vocabulary games in their second language. You can also sign up for the Facebook group or Google group for reminders.
Upcoming Dates
Saturday, June 6, 5:00-6:30 PM
Saturday, June 20, 5:00-6:30 PM
Saturday, July 4, 5:00-6:30 PM
Saturday, July 18, 5:00-6:30 PM
Kenmawr Apartments, Community Room, Ground Floor 401 Shady Ave. Pittsburgh, PA 15232
Visit the
Facebook
group for more information.
Join 986 people who follow the JASP on Facebook by liking our page today! Get updates on events, news, and more!
Did you know we're also on Twitter? Connect with us and stay on top of JASP news and events as they happen!
The Japan-America Society of Pennsylvania (JASP), established in 1986, is an association of individuals and corporations actively engaged in bringing the peoples of Japan and America together in understanding, appreciation and cooperation in order to promote a better relationship between the countries.